Engine Driven Refrigerator and Freezer Systems
How it works...
The SEA FROST engine drive system is cold storage refrigeration for offshore cruising which requires the least amount of engine running time. The cold storage method is like having a "replenishing block of ice" and is the best way to refrigerate a boat when a continuous power source is not available. Driving the compressor from the engine rapidly freezes the contents of the holdover plate converting engine power to "cold" directly, an extremely efficient energy transfer. Fast reaction to engine operation provides ice cubes and cold box temperatures to last the whole day.
SEA FROST eliminates frequent and extended engine running.
Cooling takes place in less time that a battery takes to charge.
Not dependent upon battery supply.
Simple to operate. Easy to maintain.
Reliable: no fans, no motors, no additional through-hulls, no electric controls, no regulators.
Light and compact. The single block system weighs under 75 lbs.
Used and endorsed by boat builders and charter fleets.
Special components are developed and manufactured by SEA FROST to provide performance not attainable with standard commercial parts.
Schematic Diagram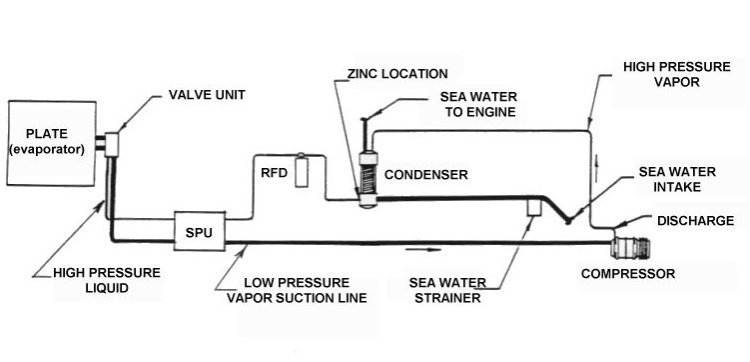 The Compressor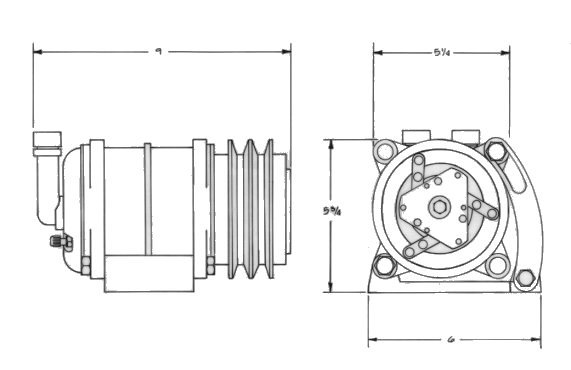 The 6 cylinder swash plate compressor gives high capacity and smooth performance in a compact housing. An electro-magnetic clutch freewheels until operated by a manual timer switch.
The compressor should be driven with a 5 inch diameter pulley. Although fitted with two sheaves the compressor only needs one belt. The maximum power draw will be less than two horsepower.
The compressor works at any engine speed, including a fast idle.
Special pulley construction isolates the compressor shaft seal and bearing from side loads. This construction also allows off engine mounting of the compressor.
Four moving parts (three double ended pistons and swash plate).
Light weight - 19 lbs.
Precision-machined 8 position mounting bracket provides rugged universal mounting and belt tensioning.
Compact size allows placement where other compressors won't fit.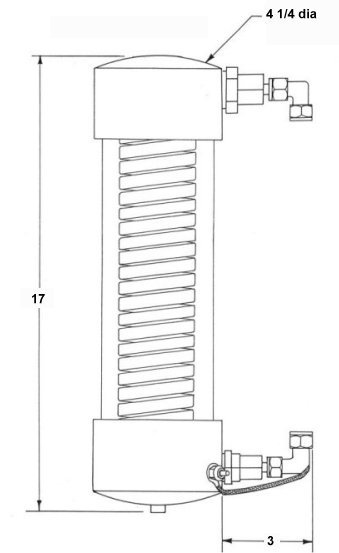 The Condenser
The Sea Frost engine drive is water cooled for efficiency. The full flow condenser is PVC with a copper-nickel core. Its non-restricting, no pressure drop design allows installation in the engine raw water line.
Simple in line installation.
No by-pass valves.
Eliminates through-hull and separate pump.
Replaceable zinc anode for total galvanic protection.
The Valve
Single unit reduces installation time, makes neat clean mounting.
May be mounted outside the ice box in most installations.
Calibrated and test operated on our test stand.
The V/U, a compact integral part housing the refrigerant controls, replaces exposed valves, tubing, and controls. It provides protection from mechanical damage, maladjustment, salt corrosion, and vibration fatigue.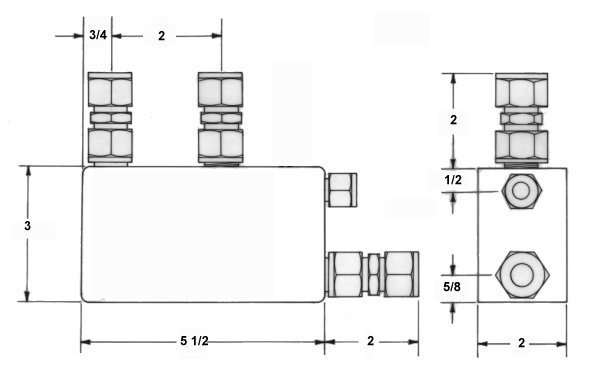 Installation
Sea Frost is complete with all parts necessary for installation and operation except for the engine bracket, engine PTO pulley, and drive belt. The installation kit is detailed enough to include, owners manual, tubing, tube insulation, necessary Swagelok® connectors, compressor hoses, water fittings, panel harness, wire connectors, foam insulation, clear coat spray, tie wraps, mounting screws, refrigerant and spare zinc anodes.
All connections between copper refrigerant lines and components are made with precision Swagelok® double ferrule fittings developed by the Crawford Fitting Co., of Solon, Ohio. These patented brass fittings are engineered and built to exacting tolerances for use in instrumentation and technical research. Though these fittings are expensive, they are chosen for their superior leak-proof performance and simplicity of field installation. Sea Frost Engine Drive maintenance can be performed by the owner. Complete and accurate instructions are included.